Our Water Softener & Filter
Clack® WS1 Water Softener System
The Clack® WS1 Water Softener System is a cutting-edge water treatment solution designed to effectively eliminate hard water issues in both residential and commercial environments. With a state-of-the-art design, this system utilizes advanced technology to provide efficient water softening, ensuring the removal of hardness minerals that can lead to scale buildup in pipes and appliances.
The Clack® WS1 is known for its reliability and durability, offering a robust solution for those seeking a long-term water softening solution. The system is available in various configurations to meet different capacity requirements, making it adaptable to the specific needs of households or businesses. Its user-friendly controls and metered regeneration system optimize salt usage, enhancing overall efficiency and reducing maintenance requirements.
Backed by the reputable Clack® brand, the WS1 Water Softener System is a trusted choice for individuals and businesses looking to enjoy the benefits of softened water, such as improved appliance longevity, reduced soap usage, and softer skin and hair.
CONTACT US
We Can Help With Your Water or Sewer Line Repiping Needs!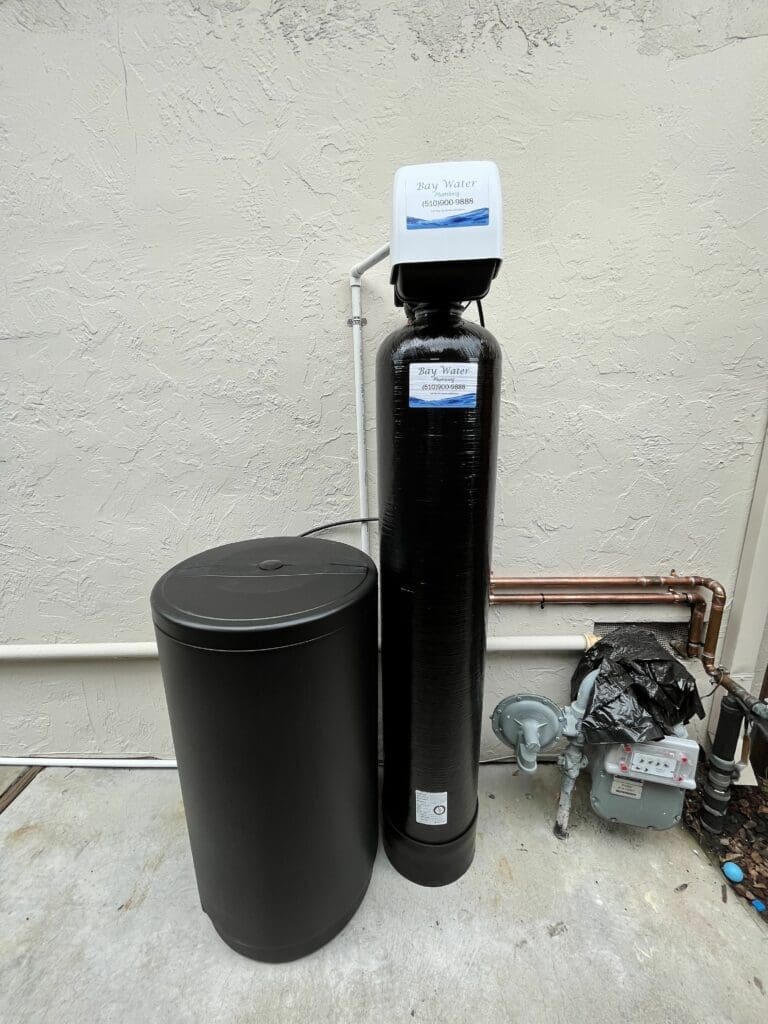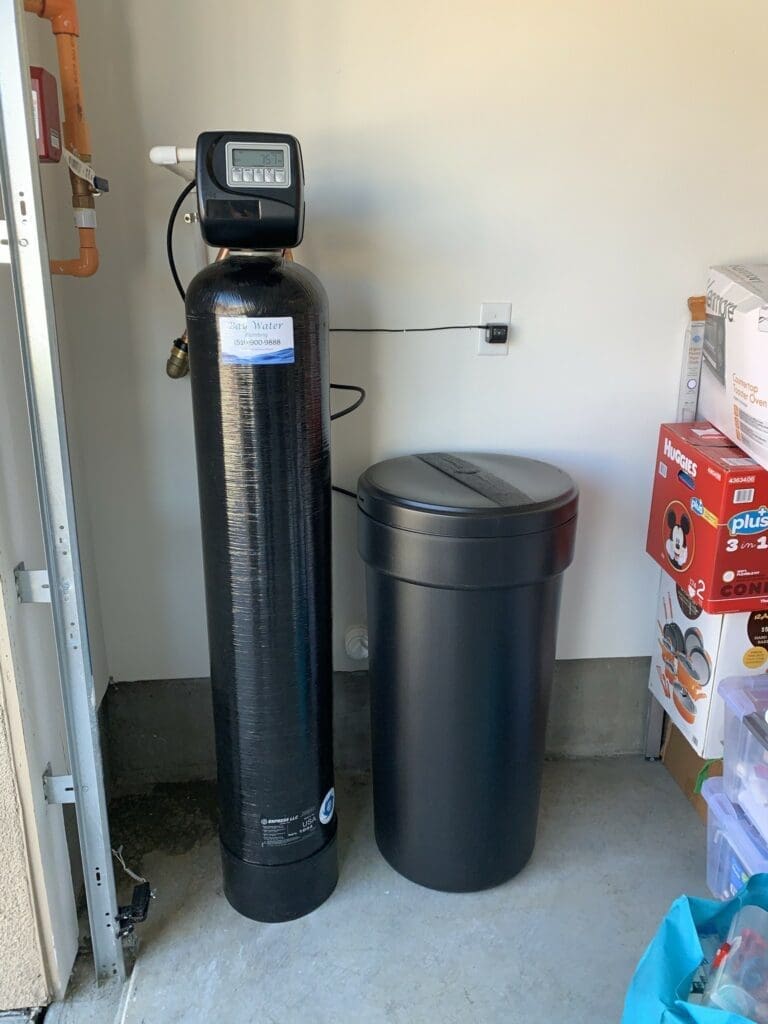 | | |
| --- | --- |
| Tank Material | Fiber Glass |
| Tank Size (Diam-Height) | 1054 Circ |
| Control Valve and By Pass | Clack WS1 |
| Smart Touch-Color Display Controller – Bluetooth Remote Control | X |
| Silver Impregnated Carbon | N/A |
| Activated Carbon | N/A |
| Resin 10% | 1.5 cf |
| Gravel | 5 Pounds |
| Hardness Capacity Grains | 48,000 |
| Flow Rate | 27gpm |
BACK TO WATER FILTERS
Bay Water Plumbing Water Softener Reviews
"Super quick and very professional service! We got RO system installed in kitchen and they did entire job including drill in a countertop within 30 mins. It has been working great, without any issue! Highly recommended!"
"We had purchased our water softener system (Fleck) through Amazon and was installed by our handyman. It never worked. I looked through Yelp and called a few companies. Alvaro was the first one who called me back. He gave me estimated over the phone and came as he promised. He looked at the system, and noticed the problems right away and fixed it. He was very responsive, and familiar with water softener system."
"We used Al to install our water softener and RO system. After doing tons of research, we went with someone local so we could get service if we needed, and build a relationship with a plumber for other work we might need done. Alvaro was easy to contact for questions beforehand, was on time, clean, and thorough at the installation, and even helped with a problem with our backyard spigot. He followed up after to make sure everything was going great with the system. His prices were very competitive, super easy to get along with - highly recommended!" Additional Bay Water Plumbing Services